Our Mission

For more than 20 years, Dobo's has provided quality baked goods to the people of Piqua, Miami County and surrounding areas, and through online orders all over the United States. We resolve to preserve the traditions of the independent "hometown" bakery by doing the following:
Quality Products
Dobo's provides quality products by choosing the best ingredients and hand-crafted production methods that have been passed down through generations of bakers. Dobo's provides a unique selection of goods, many of which are not found in groceries or chain stores.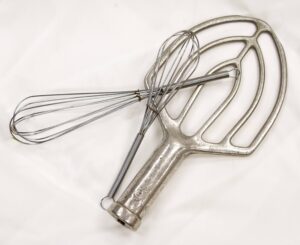 Pleasant Environment
We hope that the smiles of our employees and sweet smells of the bakery will make everyone feel welcome and wrapped in tradition. Many of our customers have been coming in for years and have grown up with Dobo's. Whether that is the case or if it is your first time in, we want you to enjoy your visit. Although it is hard to extend that feeling and smell through the internet, we hope that the photos of our products will help you to imagine an in-store visit.
Customer Service
Dobo's Delights makes the extra effort to give the customer what they want. We take custom orders big and small. Whether you have been planning for months or minutes, we have got your dessert needs covered.
Owner's Info
Cindy Dobo
Welcome to my bakery. I feel so lucky to be able to able to run this bakery and have such wonderful and loyal customers that make this possible. I started baking from my home as early as I can remember with my mom. I started Dobo's Delights when I was in the 7th grade. I soon realized baking was my talent and passion.
I hope to share with you my love of baking and help you bring back memories of childhood flavors and create new traditions and memories for your families now. Drop in and enjoy the experience of a hometown bakery. Thank you for the opportunity for me to do something I am so passionate about and to include us in your special occasions.